Positioned over the stunning Victoria Point Lakeside, Elysium is Redlands Coast favourite restaurant & bar.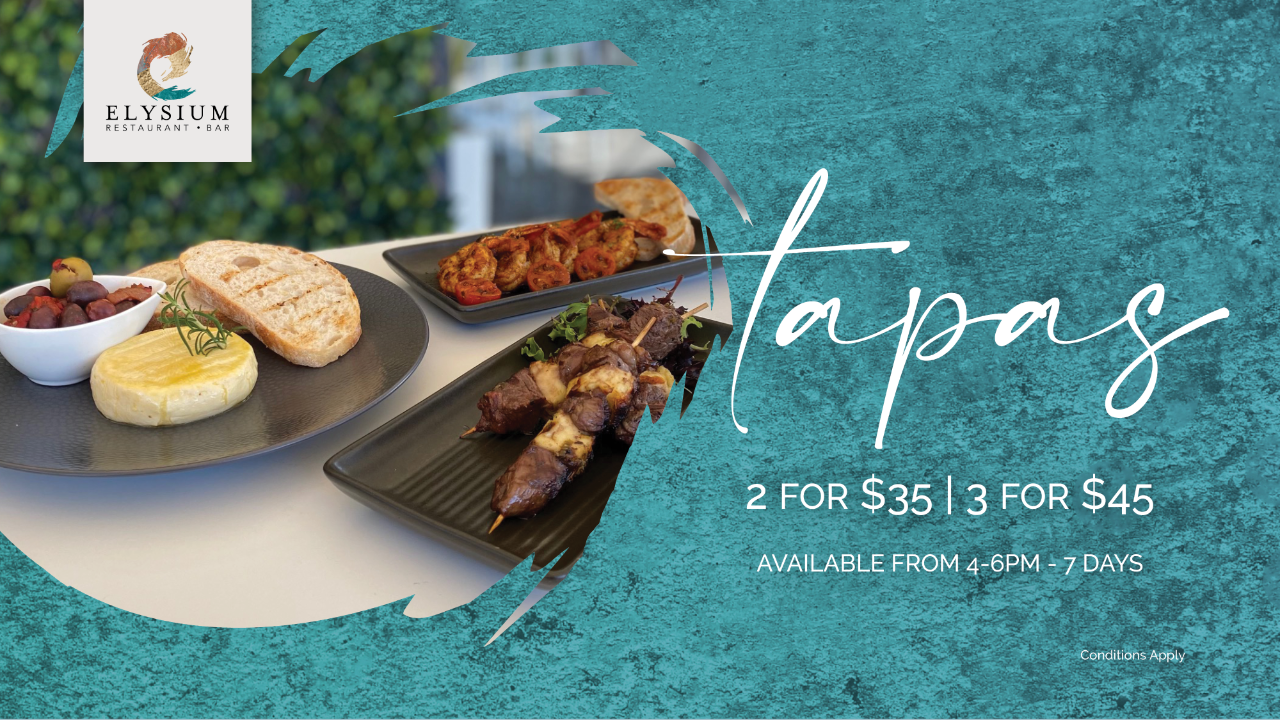 Elysium Restaurant & Bar is the best restaurant and cocktail bar in Redlands Coast, Victoria Point. If you are looking for a beautiful location for your next function/reception in Victoria Point, book now at Elysium for any occasion.
Proudly offering fresh Australian-cuisine, the highest quality service and a wide selection of live entertainment Friday-Sunday makes Elysium the perfect destination for your next occasion.
Our delicious meals and tapas are ready to be paired with wine from our extensive range, craft beer, commercial beer, or our signature cocktails. If you would like to know where to get a good steak in Victoria Point, dine at Elysium Restaurant & Bar now.
As Redlands premier function venue, with multiple catering and space options, look no further than Elysium for your special event, view our events & functions section for more details.
Whether you are looking to share a meal tapas style, enjoy our full dining experience or hold a function to remember, at Elysium, our menu is guaranteed to have something for you.
Come and join us from 11am to Late – 7 Days
WINNER | Redlands Business Excellence Awards
Peoples Choice – Customer Service 2023
Best Restaurant 2019 & 2020
Best Bar 2018