What's On

Tapas
Choose any 3 Tapas for $35 or any 2 for $25 everyday between 4-6pm
SOURDOUGH COB (V) | SPANISH STYLE MEATBALLS (GFA) | RATATOUILLE (V) | PETITE SPANISH PIZZA | SALT & PEPPER CALAMARI (GF) | PISTACHIO & LEMON ARANCINI (V) | MOROCCAN SPICED BARBECUED PRAWNS | CRUMBED CAMEMBERT (V) | MARINATED LAMB FILLET SKEWERS | NEW ZEALAND GREENSHELL MUSSELS (DOZ)
New Years Eve 2018

Join us for the event of the year and say goodbye to 2018 and hello to 2019!!!!
Enjoy a choice of two beverage and canape packages, fireworks from 9pm and KINGI performing live throughout the evening.
CANAPÉ & BEVERAGE PACKAGE $90 PP 
4 hours beverage service including canapés throughout the evening, beer, wine and soft drink (8pm – Midnight)
PREMIUM CANAPÉ & BEVERAGE PACKAGE $120 PP
As above plus basic spirits (8pm – Midnight)
Open until 2am
Tapas
Choose any 3 Tapas for $35 or any 2 for $25 everyday between 4-6pm
SOURDOUGH COB (V) | SPANISH STYLE MEATBALLS (GFA) | RATATOUILLE (V) | PETITE SPANISH PIZZA | SALT & PEPPER CALAMARI (GF) | PISTACHIO & LEMON ARANCINI (V) | MOROCCAN SPICED BARBECUED PRAWNS | CRUMBED CAMEMBERT (V) | MARINATED LAMB FILLET SKEWERS | NEW ZEALAND GREENSHELL MUSSELS (DOZ)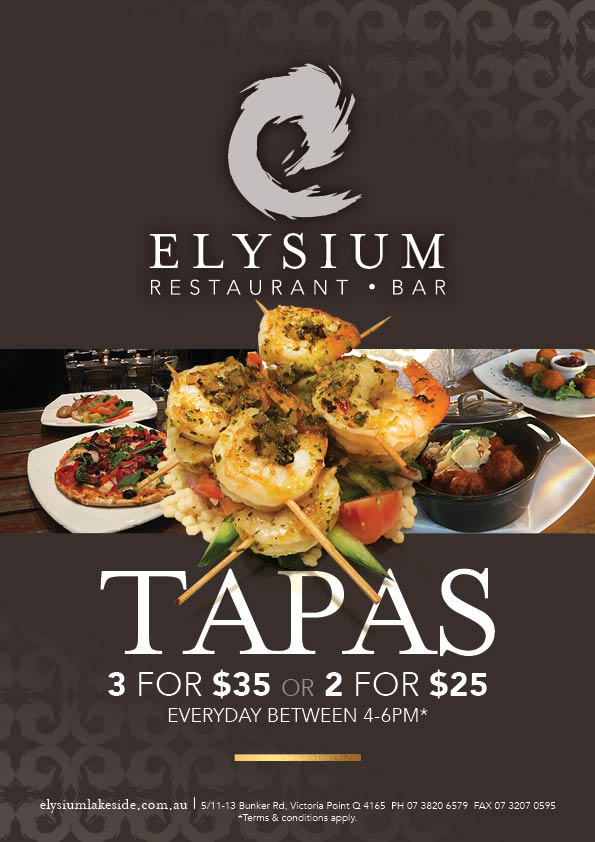 *Boards, Selection of Cheeses and Seared Scallops not included, terms and conditions apply (ask in restaurant for details)
Thursday's – $20 Steak Night
Our delicious 250g Rump Steak cooked just the way you like it plus a house beverage of your choice.  Choose from red or white wine, champagne, XXXX gold, any light beer or soft drink.
*terms and conditions apply (ask in restaurant for details)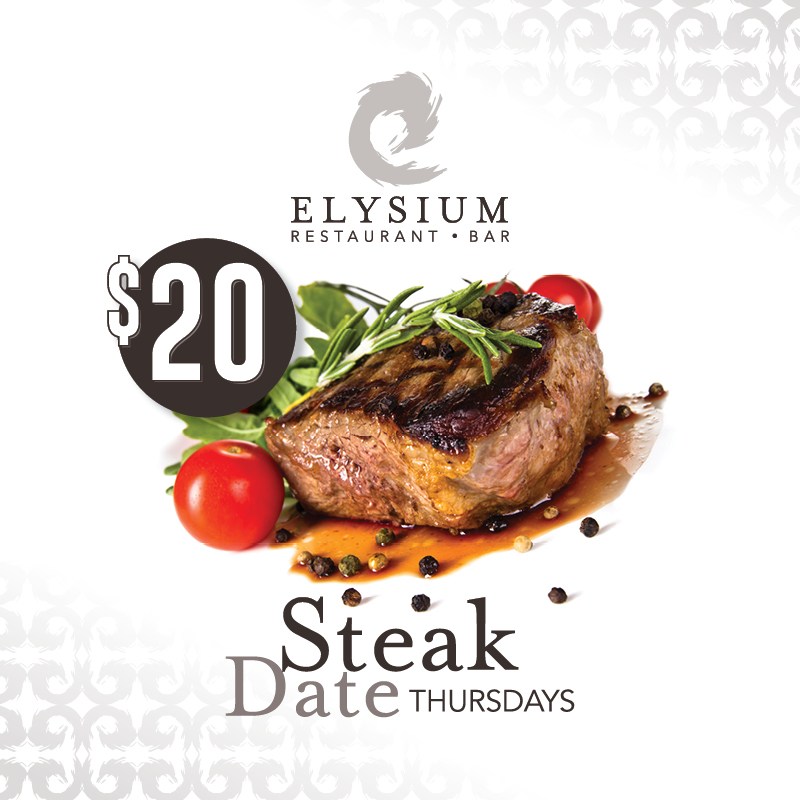 ---